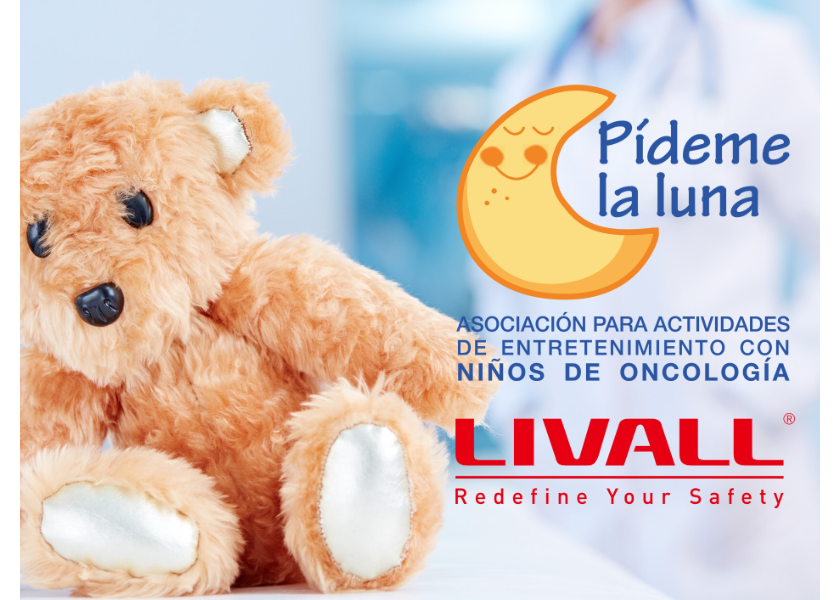 LIVALL allies with ´Pídeme la Lunate help the children smile again.
Pídeme la Luna is a non-profit association made up of nurses, doctors, nursing assistants, medical and nursing students, pharmacists, and other health personnel, as well as numerous parents of children from the Onco-Hematology Unit of the Children's Hospital from Jaen (Spain). Its objective is to give these children a smile after long periods of hospitalization, thereby reducing anxiety and increasing the confidence of children and families.
The initiative of the Ask Me for the Moon Association arose in 2012 from the hand of Marisol Escribano Olmo, who in her long career as a nurse in the Pediatric Onco-Hematology Unit of the Children's Hospital of Jaén, always tried to achieve the dreams of children no matter how difficult they were.
At LIVALL Europe we have always bet strongly on our social mission. In our little more than 2 years of history we have collaborated with Women in Bike (Women on a bicycle), Breast Cancer associations, the beautiful Cycle Without Age project (Bike without Age) to connect older people, even with dependency, with the pleasure of riding a bike, or more recently the Delivery Life project, where we have donated more than 1,500 helmets to the rider collective (food delivery workers).
This fall we partnered with Pídeme la Luna with the aim of helping to finance their activities, especially for Christmas, as well as to give visibility to the importance of their work.