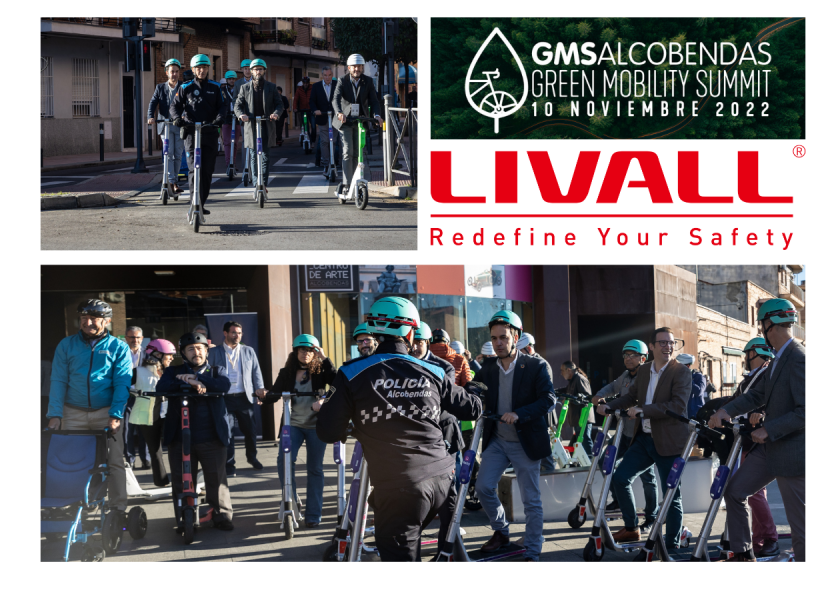 LIVALL attends the Green Mobility Summit.
Today at LIVALL we have had the pleasure of participating in the Green Mobility Summit event in Alcobendas. An event where we talked about sustainability and the future of mobility. We began the day with a tour around town accompanied by city officials and business stakeholders.

If you pay close attention you'll soon realise the helmet in the images is non other than LIVALL BH51M Neo, our flagship urban smart helmet aiming to become the new standard in safety for commuters, workers and civil servants, thanks to its preventive security and connectivity features.

Speaking of helmets the Chief of Police explained the importance of wearing them when one is riding a scooter and he had nothing but praise for BH51M Neo and its smart lighting functions. You can't let go of your hands when you're riding a scooter and BH51M neo permits you to signal your change of direction , braking and even has a low light detector that turns on the lights automatically on darker situations.

All in all, it was a great day and at LIVALL we look forward to continue working with local administrations to bring the cities of today the sustainable and safe mobility of the future.