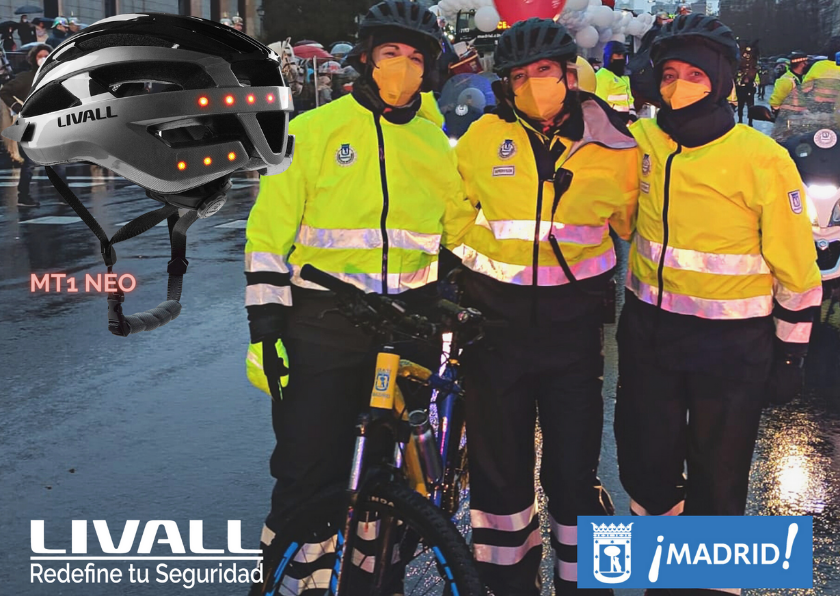 MADRID COUNCIL AGREEMENT
The Madrid City Council (Ayuntamiento de Madrid)and LIVALL EUROPE have signed an agreement to provide mobility agents in the capital with preventive personal protection technology in the form of our innovative and award-winning smart helmets.
Thanks to this agreement, over fifty Mobility agents of the Madrid City Council now patrol and move around Madrid by bicycle with the LIVALL MT1 Neo helmet.
Madrid thus joins the growing number of city councils and administrations that advance in technology and protection towards the concept of the city of the future, where integration of different road users, sustainability and prevention are at the core, and go hand in hand with computing technologies and artificial intelligence.
Unlike traditional helmets, which are merely a passive element that protects from impact, the smart helmet seeks to anticipate accidents so that they do not occur. In addition, it offers hands-free communication technology that greatly facilitates teamwork without losing grip of the handlebar.