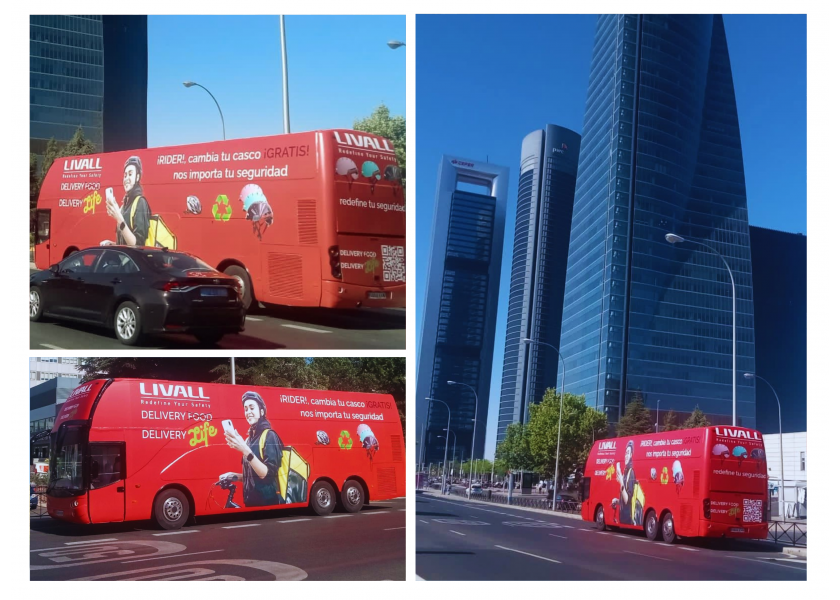 LIVALL protects riders and delivery people in Madrid by delivering 500 smart bike and scooter helmets.
Any rider or delivery person, regardless of the company with which they work, can approach Talent Gardens Madrid (c/Juan de Mariana 15) from 10 in the morning to 6 in the afternoon, until July 16, and exchange its old town, which will be recycled by LIVALL.
LIVALL thus fulfills its dual objective: to expand the use of smart helmets among riders and home delivery people in Spain and to recycle their old helmets, giving them a second life. After Madrid, LIVALL, its helmets and its bus will travel to other Spanish capitals, promising to distribute up to 1,500 smart helmets before the end of the campaign.
The social function is also in the DNA of LIVALL, being a participant in projects such as Cycling Without Age, Women in Bike and being a strong sponsor of grassroots sports in Tres Cantos, the city that hosts its headquarters, In the words of Marín: "We firmly believe that The future of sustainable transport and micromobility go through intelligent security that is up to date. The smart helmet is at the center of new safety, and with initiatives like this we want to accelerate its adoption, especially among unprotected and vulnerable groups such as riders or delivery men, who perform a very important function, but are also particularly exposed. That is why we say that Delivery Food is now Delivery LIFE"