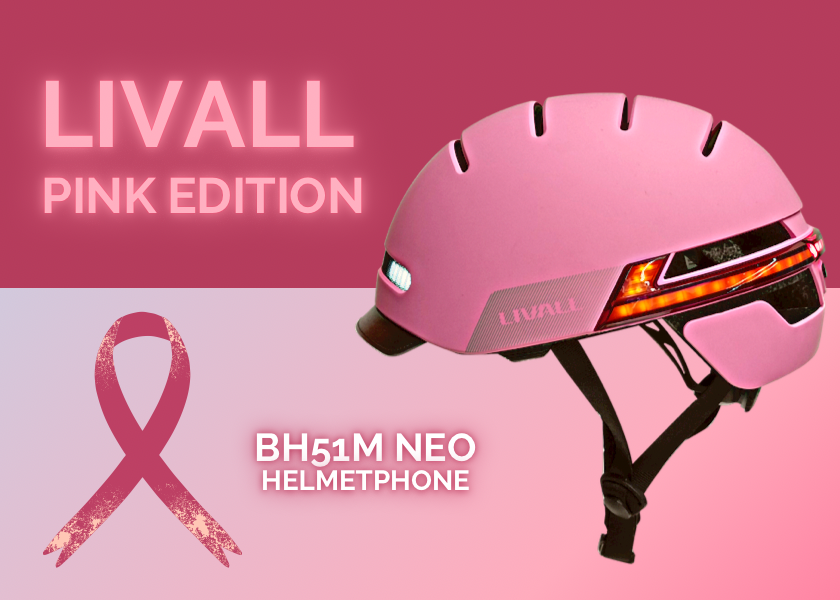 LIVALL LAUNCHES ITS 'PINK EDITION' IN THE FIGHT AGAINST BREAST CANCER
"Pink Edition '' is the exclusive new colour option of our star helmetphone, the urban superhero BH51M Neo. 25% of the profits from the sale of Pink Edition are destined to the research and development of treatments against breast cancer.
Breast cancer is the most common type of cancer, and the leading cause of death among women. However, in recent decades the chances of survival have increased considerably thanks to new treatments.
Social awareness, the support of individuals, companies and institutions as well as incredible  research are truly making a difference in prevention, treatment and cure of affected people. There is still a lot of work to be done, but we have many of the most capable minds working in this field.
We are a company with a strong social mission, promoters of grassroots sports and initiatives to bring cycling to all sectors of society. With "Pink Edition", we want to contribute to another type of protection and prevention.
Quoting our CEO Manu Marin "The best cancer is the one that does not occur, but we need to have all the possible resources to fight it when it does occur; that is our philosophy and this is a cause in which we all believe, a journey in which we all go hand in hand. We all love our women, mothers, grandmothers, sisters, friends, companions, we need them. We are all in this fight"