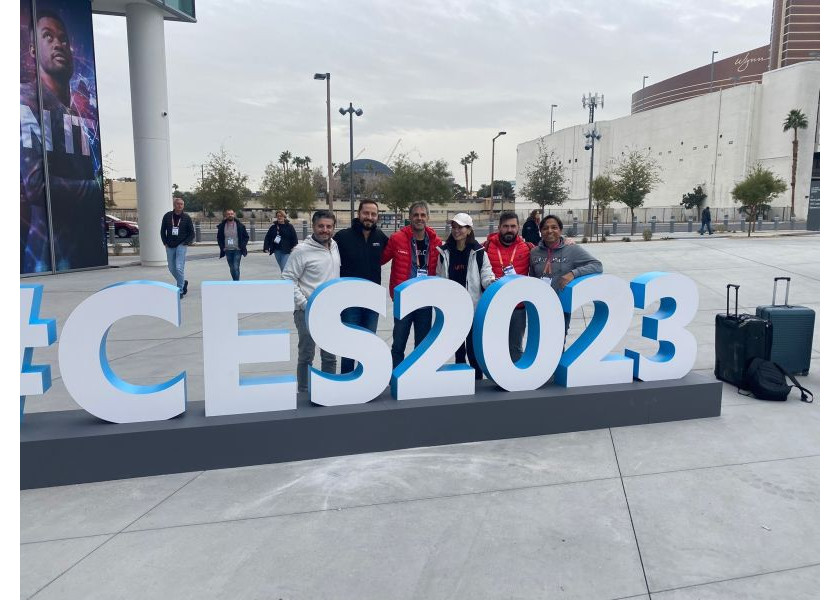 LIVALL AT THE CES
The Consumer Electronics Show (CES) in Las Vegas is a platform for the latest and greatest in technology and innovation. Companies from all over the world gather to showcase their products and ideas, and LIVALL was no exception. As a company committed to making cycling safer and more enjoyable for riders, LIVALL was proud to showcase its suite of products at CES 2023.
LIVALL has a rich history of participating in CES and winning design and innovation awards for products such as the BH51M Neo, the first helmet for urban use to incorporate three levels of preventive safety beyond the traditional helmet. This year, LIVALL presented its newest product, the MC1 motorcycle helmet, which incorporates smart safety technologies and a FULL HD front camera. This revolutionary product was well-received by attendees and is expected to redefine the safety and experience of motorcycling.
Manu Marín, co-founder and CTO of LIVALL and CEO of LIVALL Europe, stated that "LIVALL has shown that it has the talent, energy and leadership necessary to become one of the leading companies in the technology sector, and CES in Las Vegas is and always has been the best showcase where we can show everything we are capable of generating."
LIVALL is not just focused on revolutionizing the motorcycling experience, but is also preparing for a major expansion into the Latin American market in 2023. This ambitious plan shows the company's commitment to innovation and its desire to improve the cycling experience for riders everywhere.
We would like to take this opportunity to thank our team, leadership, and visitors for an outstanding CES. The hard work and dedication of our team has allowed us to showcase our revolutionary technology and impress audiences and stakeholders alike. We are proud of what we have achieved and cannot wait to see what the future holds for LIVALL.
In conclusion, CES 2023 was a great platform for LIVALL to showcase its commitment to innovation and its desire to make cycling safer and more enjoyable for riders. The revolutionary flagship helmets, like the MC1, received rave reviews from attendees and are sure to be popular with cyclists everywhere. We are grateful for the support of our team and look forward to continuing our journey to revolutionize the motorcycling experience.