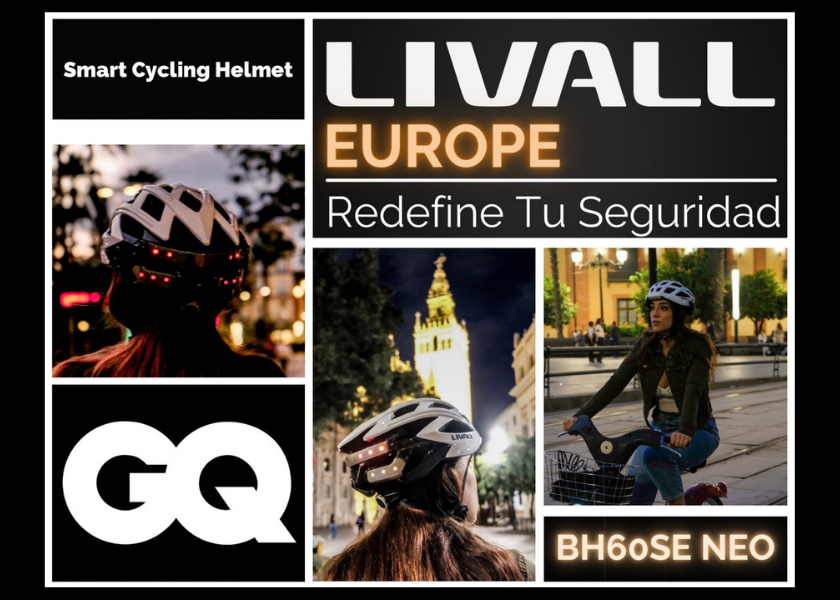 GQ MAGAZINE ENLISTS LIVALL ON THEIR CATALOGUE OF BEST HELMETS
GQ Magazine enlists LIVALL on their catalogue of best smart cycling helmets. 
As pioneers in the sector we're happy to see an increasing number of heads being protected by this new generation of devices aiming to send the traditional helmet to oblivion in a few years.
GQ Spain has on this occasion put its eye on our BH60Se Neo.
"Very resistant and safe despite its low weight (290 grams), this smart helmet offers everything you need to ensure that you do not get distracted while you move with your bike around the city: special sensors that register bumps and falls and automatically notify emergency, control to place on the handlebar and activate a rear LED light with different indications to other vehicles, a headphone protected from the wind that allows communication without interference and speakers to listen to music without distracting or isolating you from the environment." - Writes Gentleman Quarterly.
To learn more about BH60SE Neo and LIVALL click here